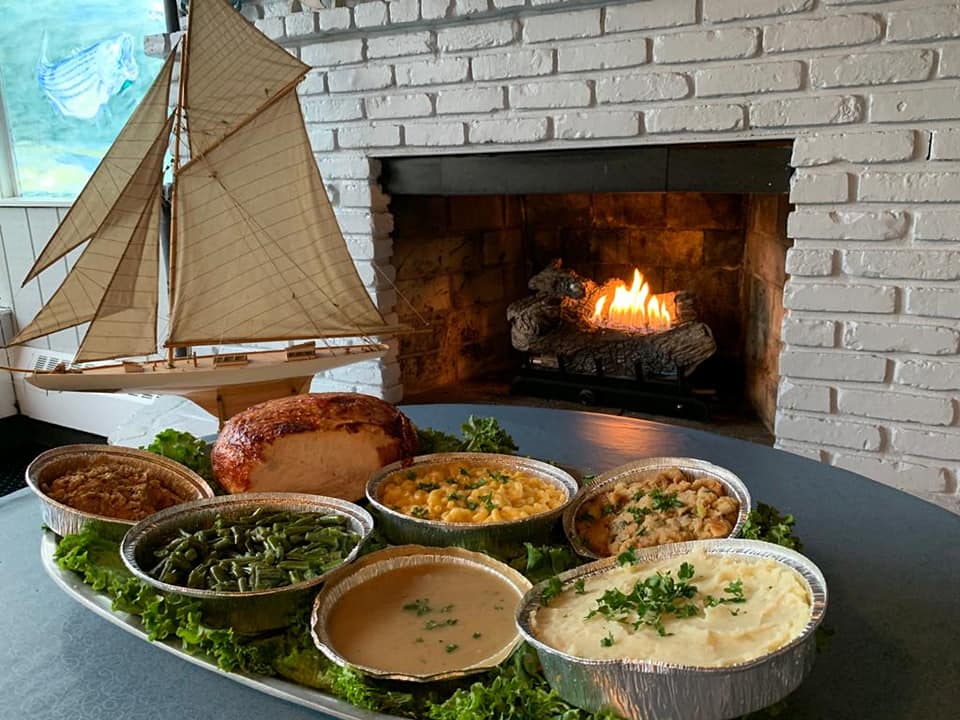 Kentmorr Thanksgiving Dinner Pack for 6 available for curbside pick up from 9am to 1pm on Thursday November 26. 
Dinner Pack for 6 $130 plus tax*
Turkey Breast
Sweet Mashed Potatoes
Mashed Potatoes w/ Gravy
Sage Dressing ("Stuffing")
Green Beans
Mac n Cheese
A La Carte Items (available only with purchase of Thanksgiving Pack)
Pumpkin Pie $18
Apple Pie $20
6 Cold Crab Cakes $48
*No substitutions on the Dinner Package
*Limited Packs and Pick Up Times Available
A $30 nonrefundable deposit will be charged at the time of the order. Orders can be placed over the phone at 410-643-2263.
You must call by Sunday November 22 to cancel your order. Late cancellations and no shows will still be charged the full amount.
Need an addition for Thanksgiving dinner but don't need the whole Dinner Pack?
We are offering limited items through preorder to be picked up Tuesday November 24 or Wednesday November 25 12-7pm. Preorders must be placed by Sunday November 22.
Limited Items Available for Preorder:
Pumpkin Pie
Apple Pie
Rum Cake
Coconut Cake
Vanilla Cheesecake
Cold Crab Cakes
Quarts of Maryland Crab Soup, Cream of Crab Soup, or Half & Half Soup