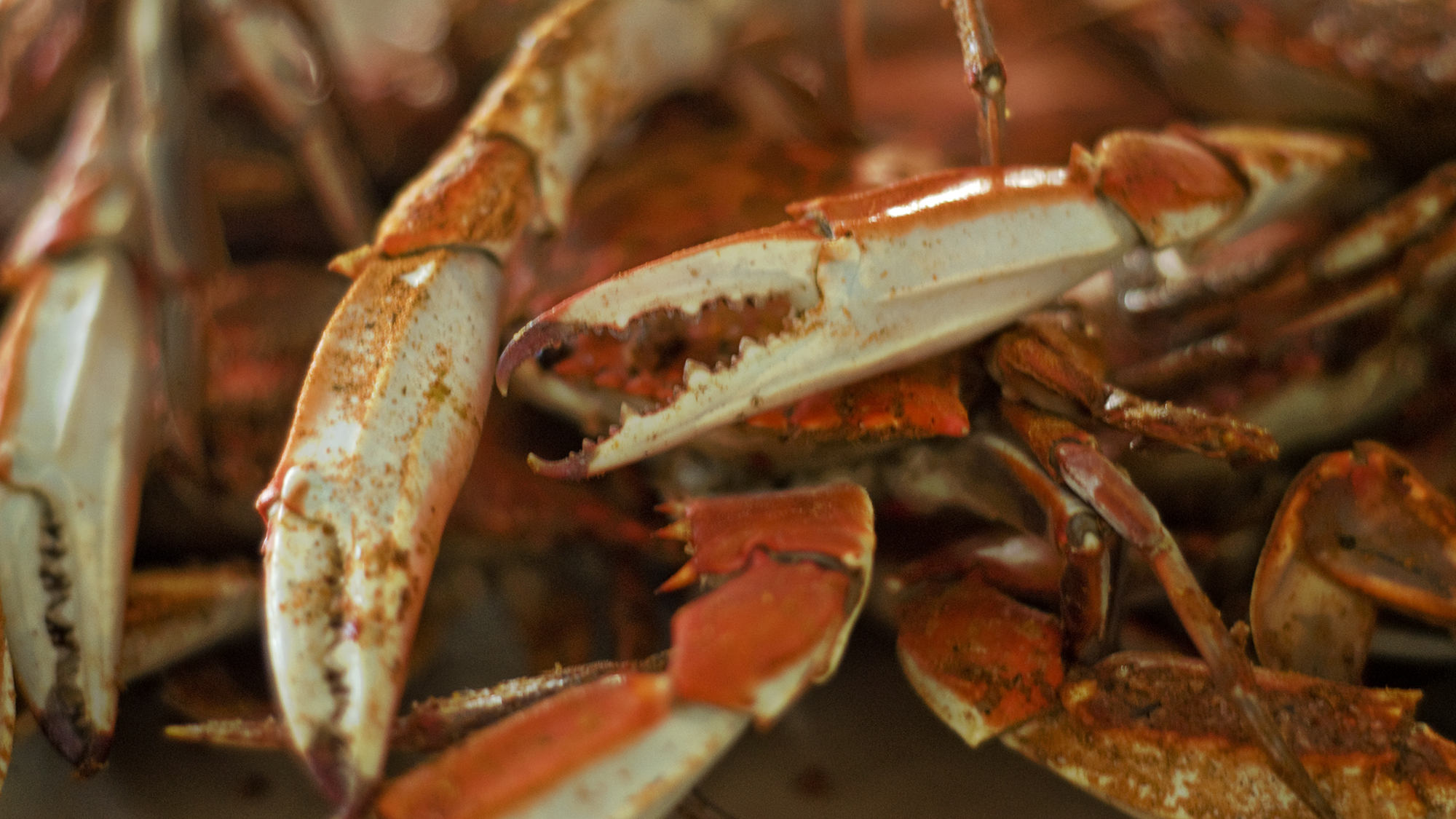 Crabs sold by point to point length, not weight. Crabs served April through October.
Small – Market Price
5 inches point to point. Also used as feast crabs.
Medium – Market Price
5 to 5 1/2 inches
Large – Market Price
5 1/2 to 6 1/8 inches
Extra Large – Market Price
6 1/8 to 7 inches
Jumbo – Market Price
7 inches and over
EXCRABAGANZA Crabfeast – When Available
Bowl of red crab soup with all you can eat crabs and corn for two hours. No portion of this feast is for carryout. No substitutions. No sharing. Served while supplies last.
Snow Crab $22.99
Bering Sea crab legs (2 clusters) with lots of melted butter
Kentmorr Crab Sizing Policy – Be advised crabs are measured point to point. They are sold by length, not weight. Despite the volatile nature of the Chesapeake harvest, we strive to buy the largest, heaviest crabs available from local watermen, as well as coastal Carolina, Texas and Louisiana.